Ensuring that company uniforms look professional, clean, and pressed takes time and energy. While many managers find it convenient to choose a uniform rental program that uses an industrial laundry service to clean their company's workforce uniforms, often they find that this choice comes with severe limitations. Those constraints create challenges when you are trying to establish or further your brand in the marketplace and may cause you to decide that a rental program with an industrial laundry service isn't right for your business or employees.
"First of all, commercial laundering limits your choices when it comes to fabrics, colors, and styles of uniforms due to the industrial chemicals that are used during the commercial cleaning process," said Ken Yanicky, Vice President of Business Development for Feury Image Group. "The harsh chemicals damage lighter and more comfortable fabrics and that limits what you can choose from in creating your look. Add to that the laundering of garments from multiple accounts all together raises the risk of cross-contamination, with unknown effects.
"Additionally, these machines are scrubbing and drying clothing in 300- or 400-pound bundles," said Ken. "That's a lot of friction and agitation that causes your uniforms to wear faster and increases the chance of rips and tears on the garments."

A custom professional work uniform program is both easy and cost-effective.
Taking a loss
A rental program seems attractive at first because you have no large initial cash outlay. "You are paying by the person, by the week," said Ken. "But soon you start to see replacement costs for the uniforms that are damaged or lost. When you're washing clothes in 400-pound bundles and you're pulling them out by the arms and legs, they will rip and even tear off and you will get charged full price to replace them. Sometimes they get entirely lost in the process and you just don't get them back. Again, you pay. Those costs hit your company's bottom line.
"The frustration that follows will sometimes cause the user to start washing their clothes at home. Then you're paying the rental company for NOT washing clothes."
Managing for the better
For an increasing number of businesses today, direct purchase programs are the answer to many rental program challenges. Ken said he recently helped a client switch from a rental program to a managed program and saved them roughly 50 percent in the first year. "There are many companies in similar situations we could help. We find that in a lot of programs where the end user really doesn't need a rental program we can save them somewhere between 40 to 50 percent."
In a managed program, wearers enjoy convenience, choice, and ease of use. They choose their garments from a catalog of options approved by management.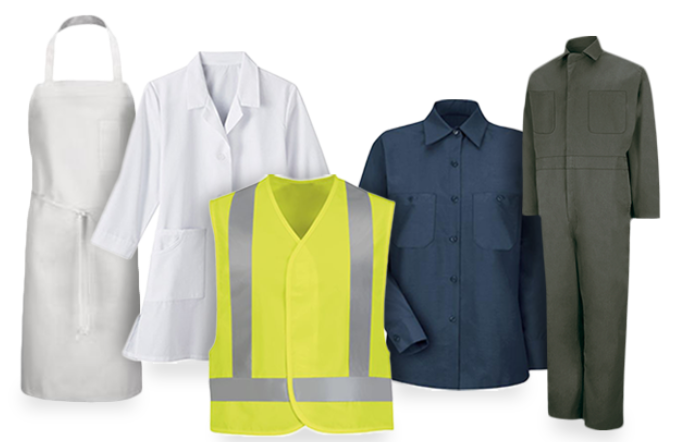 "Employees have a pre-set clothing allowance to use on garments that have been approved or specified by the employer according to their unique specifications," said Ken. "The controller gets an email, looks at the order, puts in the P.O. number and approves it. Only then does it become an order in our system and delivered to the employee at work or at home, and they launder it themselves.
"Because you are not limited to industrial-strength fabrics and designs, there are many more color, fabric, and style options available, and home laundering translates into fewer sets of uniforms needed which further reduces costs.
"Often, a direct purchase managed program can deliver high-quality products and be more efficient and economical than a rental situation," Ken said. "It can turn your uniform program from an expense to an asset."