By Brian Feury, 3.29.2023
With so much attention paid to digital marketing, traditional marketing, also known as physical marketing, tends to get overshadowed and sometimes wholly overlooked. But increasingly, today's customers rely on information from multiple sources before making a purchase decision. While digital marketing assaults us continually via the channels and streams originating from both your organization and everyone else via various technology we access, your buyer's journey is also influenced by that information that reaches them in the retail (or e-commerce) environment in which the product or service is sold. This means where you are the source.
As defined, physical marketing is anywhere a company and a customer interact, along with any tangible components that help in the transaction or communication along the way. Retail sites, bank branches, restaurants, and hospitality locations are just a few examples. Additionally, collateral materials – in digital format or printed–which include everything from posters, flyers, catalogs, and magazines to brochures, infographics, invoices, and more, are vital tools to further establish your image in the minds of your prospects and communicate the messages you choose.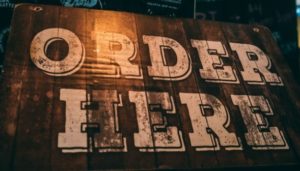 Read the signs
The elements of physical marketing include the various physical collateral you produce to inform your clients. Among these are brochures, flyers, mailings, promotional giveaways, signage, trade show displays, and events
At physical site locations and live event venues, one of the most effective ways to promote your brand is to position signage or banners in high-traffic areas. Check-out areas, lecterns, and food courts are obvious places to hang signage because the audience already has their sights on the area. Even utilitarian directional and safety signage can subtly carry your brand and its messaging
Physical surroundings matter. If you have a brick-and-mortar store or office, everything from signage and lighting to your staff's work apparel communicates your brand and affects your clients' moods and attitudes. Your clients will evaluate your business—and whether or not to do business with you— based at least in part on its atmosphere and ambiance.
All of these are used to attract and influence the right segment and target, and to properly position what you are selling to the most suitable and receptive audience.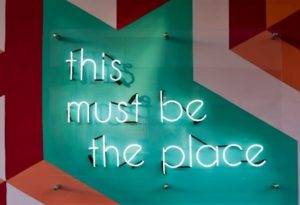 Build your business and your brand
At Feury Image Group, we consider every piece of physical marketing with multiple objectives in mind, just as you should. In some instances, the solution communicates a singular message; other times, it's a pure branding play. In every case, however, our print solutions are fully customized.
We are able to serve our clients' needs with speed, convenience, and cost-efficiency by creating everything on our own state-of-the-art equipment, with our team of technicians, artists, and material experts. In addition, once they are produced, our in-house capabilities include our own installation team that is experienced in knowing what to do and how best to do it to save time and cost, and maximize impact.
Physical marketing methods continue to deliver results, even with the popularity of online marketing. You may find yourself primarily focused on your digital activities, but be reminded that it's necessary to develop a strategy that also includes physical marketing materials. Though it may seem that technology is the dominant solution, there is an opportunity for physical marketing to boost your campaigns and ultimately stimulate more business from your customers.
Physical marketing can be a true difference-maker for marketers. It should be part of most every marketing mix, including yours. If you aren't generating enough business from your current marketing efforts, perhaps we can help build your business and your brand.
Brian Feury is the founder and owner of Feury Image Group.