Promotional products are an effective way to increase awareness and generate positive brand associations. Whether they are used for marketing, branding, or advertising purposes, promotional giveaways have the advantage of performing like boomerangs; they have both an intended target and the ability to provide a return to the sender.
These qualities make them uniquely valuable and popular, and nearly two-thirds of advertisers cite promotional products as highly effective in reaching consumers and contributing to brand recall, according to an industry source.
Choose wisely
When choosing promotional items to carry your logo or company name, give strong consideration to how useful or appealing the item will be for the target audience in order to get maximum exposure for the brand to the people who are receiving it.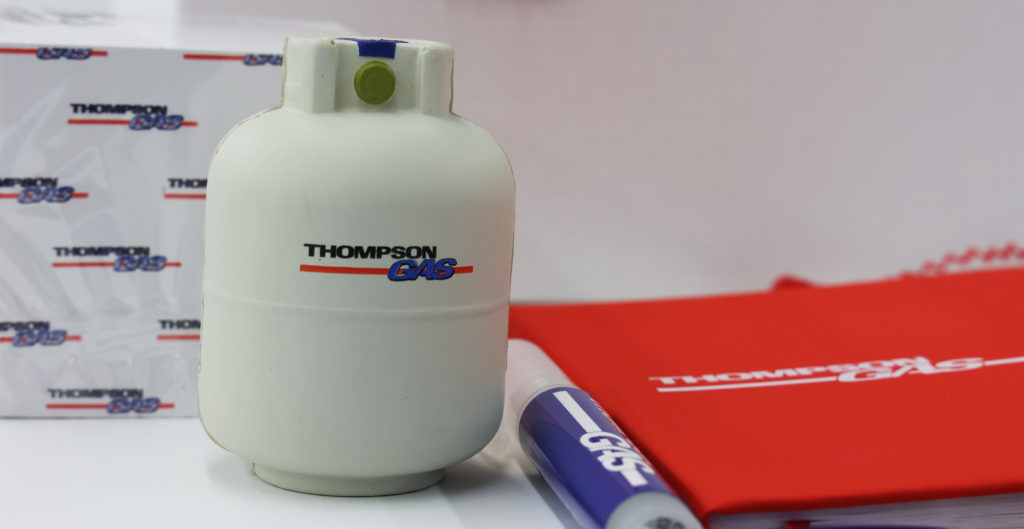 For a promotional item to be effective, you must consider its purpose, use, value, and meaning. A great example is Thompson Gas; Their branded "gas tank" stress ball is a unique, novelty item that still holds purpose and value for the user, and it manages to perfectly reflect the company and brand.
The budget and the method of distribution are key factors as well. Who's handing these out, or mailing them? Who's managing the inventory? Sometimes buying in bulk is advantageous, and other times a print-on-demand approach may serve better serve the need.
What's popular?
These days outerwear is a much sought-after option; a great choice for events, client gifts, and employee appreciation programs. Outerwear products have a long shelf life so they can be used for an extended period of time. They make excellent promotional products because they are available in various styles, from casual to professional.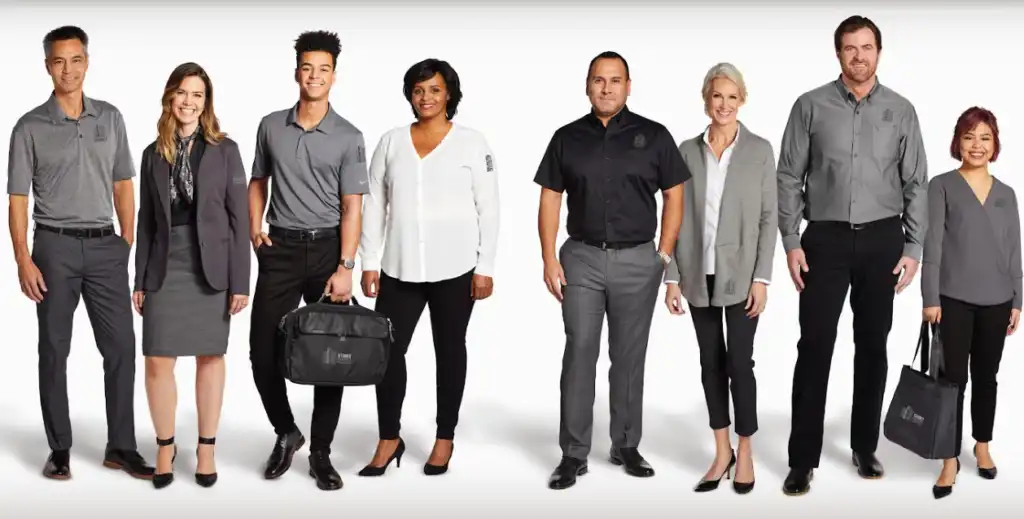 Promotional items have advanced well beyond the t-shirt. They include everything from outerwear and carry-all bags to just about anything an employee (or customer) would find useful.
I have seen successful promotional programs that included outerwear like those pictured above, as well as items like thermal water bottles, barbeque items, and various other practical and useful items for the house, car, or office. The items most often carry logos or company names, slogans, or other graphics which serve as a reminder to the user of who provided the thoughtful gift.
Promotional items can be integrated into your marketing program by using them as a way to increase brand awareness, generate leads, announce new products and drive sales. Internally, they can serve as employee appreciation, retention, and incentive programs.
Today, many companies set up programs to deliver employee welcome kits containing useful promotional items to new hires. They establish a long-term solution that will streamline the process of ordering and reordering your branded merchandise for your marketing campaigns or human resources initiatives.
Perpetual promotion
This can be easily accomplished by creating online company stores, either for internal, company-wide purposes or for external use. For these forward-thinking companies, the value of having a program in place that delivers on this need year after year can be an invaluable asset in promoting company spirit de corps.
Of course, step one would always be to first determine your campaign goals and target audience, something you should do before you head down this road (see my previous two articles on marketing and sales).
Promotional products are cost-effective for branding, but just as important, they are lead generators and employee retention tools that have proven to make a long-lasting impression on customers.