Providing uniforms for employees benefits your business in a variety of ways. Beyond any health and safety it may satisfy, it will also serve to promote your brand and perhaps most importantly, instill an esprit de corps in your staff.
But after a company makes the decision to commit to a uniform program, they are faced with the question, purchase or rent?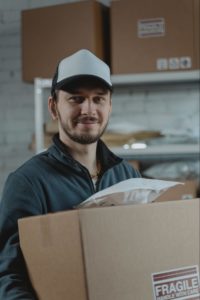 As previously addressed, (Turn Your Uniform Program from an Expense into an Asset) a direct purchase, managed uniform program is efficient, economical, and delivers high-quality products. But it isn't always an easy decision, nor a clear-cut one.
I've been through many of those discussions with clients over the years and faced many of those hard decisions alongside them, scouring the situation for what is right for that business.
Keep or change?
Not very long ago, one of my connections discussed with me their plan to convert their existing rental program to a direct purchase plan. As the talks ensued, we discovered that a "complete" conversion was not going to be feasible. Due to the type of work that some of the staff performed and the type and level of dirt and grime that they got on their garments, they could not easily change from the rental program they had been operating for years. They were enjoying the weekly service to keep their employees looking sharp, clean, and in properly fitting uniforms. They were also tough on their garments and needed frequent repairs and replacements. The benefits of the rental program worked for that segment.
A Perfect Compromise
After compiling the data gathered from speaking to and surveying the leaders and frontline workers, we discussed a Hybrid Program based on the work that each employee performed. Our Feury Image Group managed uniform program team helped to create a solution where roughly 80% would continue with Rental, but the other 20% would switch to a Full Direct Sale Program.
In our experience, the most common hybrid solution has 80% direct purchase and 20% rental, with hybrid options typically renting the primary portion of uniforms and then directly purchasing any outerwear or high visibility items that are not typically laundered weekly.
With our direct purchase program, customers benefit from easy online ordering and reliable delivery of their items. 
Maintaining control
Direct purchase programs give clients complete control, including the freedom to address branding, and change styles, logos, and colors whenever desired.
We created a win-win scenario for the client who had never been offered any combination of customization. He had only been fed a take-it-or-leave-it option from the other companies. As a result, he was thrilled to be getting the best of both worlds and have the strengths of each program suit their employees best.
I shared with him what I've told many others:
A direct purchase uniform program can help companies save money in the long run by eliminating those extra costs associated with rental programs, such as repair and replacement costs. 
Our clients know exactly what they're paying for and never worry about fine print costs or hidden fees. It is our experience that companies who have transitioned from a rental program to a direct purchase program will often see cost savings of 20-50%. Furthermore, it gives employees more flexibility and control over their uniforms, and they really appreciate that.
Implementing a uniform program for your business can have numerous benefits, and often a direct purchase program will provide long-term cost savings, transparency, and increased flexibility for employees that employers seek and appreciate.
—
Interested in learning more about our various solutions for Managed Uniform Programs? 
Want to see how our programs work firsthand? 
Click here
to schedule a demo with one of our Feury Solutions Experts.